2021
TEDxYouth@PoolesvilleHS
Theme: In the Pursuit of Learning
June 27, 2021
3:00 pm
The 2021 TEDxYouth@PoolesvilleHS event is done.
Please watch out for the 2022 event soon.
In the Pursuit of Learning
Poolesville High School is one of the whole school magnet high schools in the nation with a mission uniting close-knit, rural community values and diverse global perspectives, challenging its students to become confident, versatile, problem-solving citizens through rigorous cross-curricular pathways and meaningful, motivating learning experiences.
For most people who know Poolesville High School, it is a temporary point of learning –  a jumping point for their futures. Even though, we encourage every person to strive harder and continue learning.
"Wisdom is not a product of schooling but of the lifelong attempt to acquire it."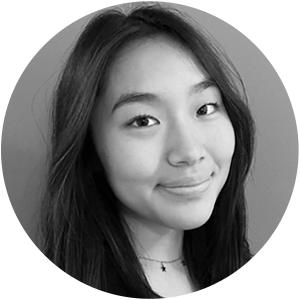 Christine Kim
Student
Christine Kim (she/her) is a junior in the Humanities program at Poolesville high school. In her free time, she enjoys debating, playing volleyball, and writing about social justice issues for her student based newspaper, 2020 Vision. Through her TEDx Talk, Christine hopes to encourage listeners to take part in activism and raise awareness about education inequality.
Conrad Aquino
Physician, Life Mentor, Author
Dr. Conrad Aquino goes beyond seeing patients. "Treating the illness is only secondary to what I do – caring for the person within the patient," is the adage he goes by. In a modern era when healthcare professionals are too busy and too focused on the disease, Dr. Aquino understands that in each patient is a person and every person has a story.
Dr. Aquino is driven by the bonds he builds with the patients over the course of time and the enjoyment he holds in keeping them healthy and well. Yet even the physician that he is, his life is not without extreme challenges. But this has allowed Dr. Aquino to attain a stress-free life and to find a greater calling, which he has shared in his multi-award winning book, "Life Should Be Simple and Easy: If You're Doing It Hard, You're Doing It Wrong."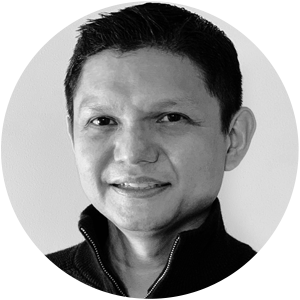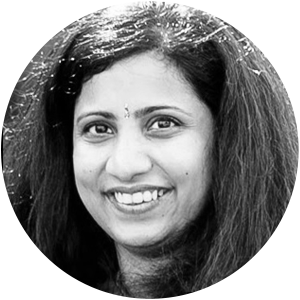 Lin Thomas
IT Leader, Author
Lin Thomas is an award-winning IT Leader with a focus on Data Strategy and Business Intelligence. She is the author of inspirational children's book "Every Sparrow was Made to Fly" that has a focus on Friendship & Self-Esteem. She is published with Chicken Soup for the Preteen Soul 2 & Preteens Talk, part of the NY Times best-selling series and published with ProjectManagement.com run by PMI (Project Management International) on topics of motivation and organization. 
Lin is also the host of a highly ranked podcast, A Shot of Motivation and Positivity ~ The YayLearner Podcast, with perspectives from inspiring guests, providing their 'shot' of motivation. She is the Co-Founder of Yay Learner that promotes learning with a 'Yay', and conducts workshops in Creative Writing, Public Speaking, Python Coding & Communications. She believes that when we recognize that we are all a 'Work in Progress', we can maintain the 'Yay' in our Learning.
Rohan Bhat
Student
Rohan is an 11th-grade student at Poolesville High School in the Global Ecology Program. He is a competitive tennis player that also enjoys reading, playing guitar, and spending time with family and friends. He strives to be the best in school, on the tennis court, and at home. Rohan was drawn to the following topic while thinking about his future, realizing that school has not prepared him for the real world as much as he had hoped.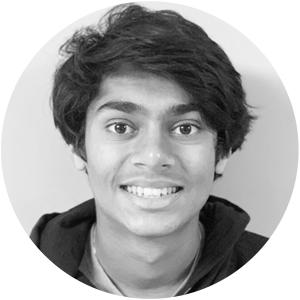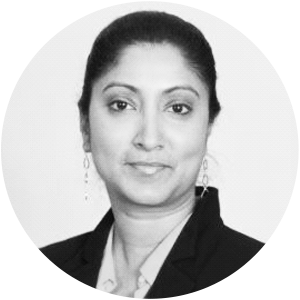 Dolly Isaac
Business Executive, Mentor
Dolly is an Alliances Leader at Amazon Web Services where she helps Technology Partners build their Public Sector business on AWS cloud. Dolly has over twenty years of experience in the Information Technology industry having worked with large and small organizations in both Technology and Business Leadership capacities. Prior to Amazon Web Services, she was Director of Sales Engineering at SanDisk leading US Public Sector and North America Channel initiatives and, led the Civilian Government Sales Engineering team at NetApp Inc. Dolly holds a Bachelor of Science degree in Computer Science from University of Maryland Baltimore County and Executive MBA from University of Maryland Robert H. Smith School of Business.
Dolly is passionate about promoting advancement of women in Technical careers. She works with STEM organizations such as Women in Technology where she is a mentor for Girls In Tech and Built By Girls which prepare female leaders for careers in technology.
Ayaan Khan
Student
Ayaan Khan is an 11th grader in the Global Ecology program at Poolesville High School, Poolesville, Maryland. Throughout his life, Ayaan has always had the opportunity to read books that would not only provide entertainment, they would also shape his future. A lot of the success he has achieved in his life thus far are a result of the books that he has read. Ayaan wants to help people find the magic in books that will help them in the long run. This mentality helped Ayaan realize a way to combine his love of books with his fervent desire to help people. Since 2016, Ayaan has donated over 4000 books to kids in Montgomery County Public Schools, primarily to kids who may not be able to get books otherwise. Ayaan wants other kids to realize how books can help teach them in ways that go beyond what schools teach and he hopes that these kids might also spread these important lessons to other kids.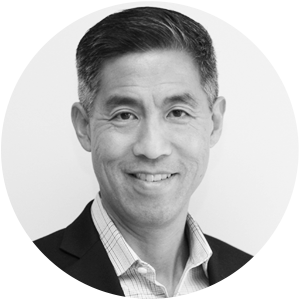 Everett Lee
Technology Executive, Ideator, Self-actualizer
Everett Lee is an information technology executive in the pharmaceutical, biotech and medical device industries. He drives innovation at the intersection of science and technology. Currently he's the head of IT at a leading medical technology company focused on helping diabetes patients. His career goal, yet to be achieved – is to make a dent in the healthcare universe.
Everett has his share of dents in his home from raising three children with his wife, two of whom are in high school and one in middle school, along with a giant 70 lb furry poodle. He insists on having it no other way.
When not making dents at work or dealing with them at home, Everett enjoys staying physically fit in the great outdoors, finding novel ways to eat healthier as a family, and discovering new drinks as a budding mixologist in his custom-made home bar. He appreciates all forms of art, always shows up to do his part, and can recite Hamlet's "To be or not to be" soliloquy by heart.
In the spirit of ideas worth spreading, TED has created a program called TEDx. TEDx is a program of local, self-organized events that bring people together to share a TED-like experience. Our event is called TEDx[name], where x = independently organized TED event. At our TEDx[name] event, TED Talks video and live speakers will combine to spark deep discussion and connection in a small group. The TED Conference provides general guidance for the TEDx program, but individual TEDx events, including ours, are self-organized.
Learn more about the TEDx program at https://www.ted.com/tedx.